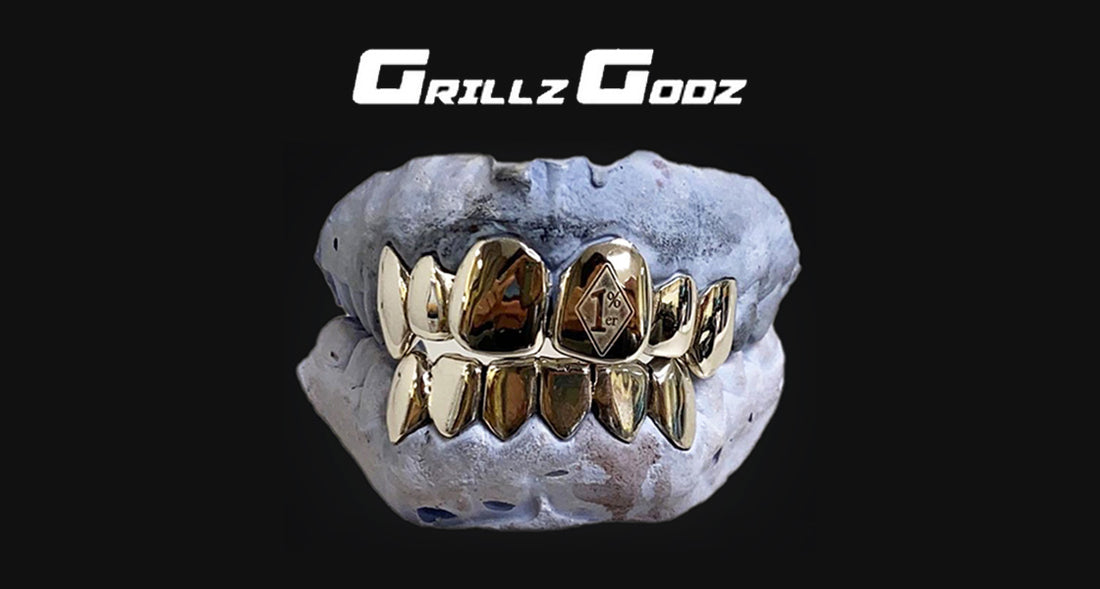 HOW MUCH DOES IT COST TO GET GRILLZ?
Gold teeth are an extraordinary investment piece to have in your closet. You can dress it up or down and wear it to various occasions and exercises. Like Katy Perry, you can wear Grillz to run a basic errand or wear it on the honorary pathway. Because numerous elements are included when pricing gold Grillz, we can't give a definite cost.
However, at Grillz Godz, our products range from as low as $70 to as high as $1,500. The value range differs because everything depends on the material sort and interaction time. The more gold the item uses and the more mind-boggling the design, the longer it will take for our fashioners to make the item.
That is the reason the value range differs enormously. We offer products as straightforward as a silver Grillz to as intricate as an 18k yellow gold frosted-out eight-piece. By and large, there are many variables to think about when pricing Grillz.
Prices Are Fixed Based On What Factors?
Everything depends on the kind of metal, the number of pieces customers need for their item and the plans they need. For instance, 14k yellow gold frosted out the four-piece item will be more costly than a 10k yellow gold grillz vital four-piece item because the 14k thing will use more gold and uses cubic zirconia.
Our gold teeth are more costly than pre-made Grillz because the entirety of our gold teeth is not plated. While different organizations sell pre-made products for straightforward use, our organization makes legitimate, genuine silver and gold products customized and tailored to every customer's inclinations.
Why Should You Choose Grillz Godz To Get Grillz
Here at Grillz Godz, we offer lower costs than some other organizations because we need the entirety of our customers to encounter their custom gold teeth at a moderate price. Whether customers pick silver or yellow gold, four or six-piece, or solid or frosted out, customers have the control of creating their ideal item whenever the timing is perfect.
Purchasing removable gold teeth offers a permanent glance for a portion of the cost of permanent natural teeth. While different organizations cheat on their products, we do not. With moderate products at the accommodation of ordering online and having everything shipped rapidly to the door, our customers are ecstatic to buy their arrangement of Grillz without having to burn through every last dollar.
Is Grillz Bad For Your Teeth? 
No studies demonstrate that wearing gold teeth is unsafe, yet there are likewise no studies that show that wearing gold teeth for extended time frames is ok for your teeth. Regularly, wearing Grillz isn't awful for your teeth if you maintain great cleanliness.
There is a wide range of safeguards to consider while wearing the teeth. People should learn about the organization they are purchasing from before proceeding with the purchase. Many organizations these days do not use bona fide silver and gold to make the products but instead make products using less expensive choices that might hurt the teeth.
Are you really confused about whether or not wearing gold is safe? You'll find this article useful if you're looking for information.
Our organization does not use non-valuable metals that might disturb or initiate metal-unfavorably susceptible responses. Our organization uses genuine silver and genuine gold to make the entirety of our gold teeth so that the products won't hurt the teeth. The whole of our products is indicated with the virtue of the gold on the thing.
There are likewise other security measures to think about when wearing Grillz. People ought not to wear their teeth for broadened timeframes. In particular, people should not wear their teeth short-term as it might cause further harm, mainly since certain people grind their jaws while sleeping.
Eating & Cleaning
Grillz should consistently be taken out before eating or drinking because food debris and jetsam might become stuck inside the Grillz and produce microorganisms if it isn't cleaned right away. People should give special consideration to brushing and flossing as any buildup in the regular finish of the teeth might become stuck in the Grillz and permit microbes to develop and create acids.
If corrosive is delivered, it might cause tooth rot whenever left untreated and cause oral gum harm. The microbes buildup in the Grillz can again add to awful breath, so the Grillz should be cleaned daily to eliminate microscopic organisms and food trash. People should wash their Grillz with warm water, a delicate bristle toothbrush, and non-grainy toothpaste.
Significantly, people do not perfect their Grillz with gems cleaners or shiners, as ingredients in those products might be challenging to ingest. However, long people practice sound judgment while wearing their gold teeth. It won't be destructive to the teeth.
Check out our gold mind knowledge article to learn more about gold grillz's cleaning process.
How Does Grillz Stay On Your Teeth?
A few groups might think the Grillz will pop right off once positioned on your teeth. Our organization is a custom gold teeth organization, which implies that we make custom gold Grillz that impeccably fit your teeth.
We give a molding kit so customers can make an impression on their teeth. With the finished appearances, our creators make the custom item using the image of the teeth so the thing will squeeze into the teeth consummately. The finished item won't be excessively close or excessively accessible. It will be utterly cozy in the teeth, and it ought to be agreeable to wear. Our organization does not sell pre-made products, so our custom-fit products won't hurt your teeth. However, the impression of the teeth is fundamentally significant as the Grillz will come out consummately if the shape is fantastic or made effectively.
If you see that the finished item does not fit, the shape was made incorrectly. When putting on the recently made item, customers ought to be cautious and adjust accordingly to the ideal fit. While removing the item, customers ought not to use power yet delicately eliminate the teeth, as it will come directly off. Customers should give special consideration while creating the impression of the teeth by using and following the bearings in the molding kit.